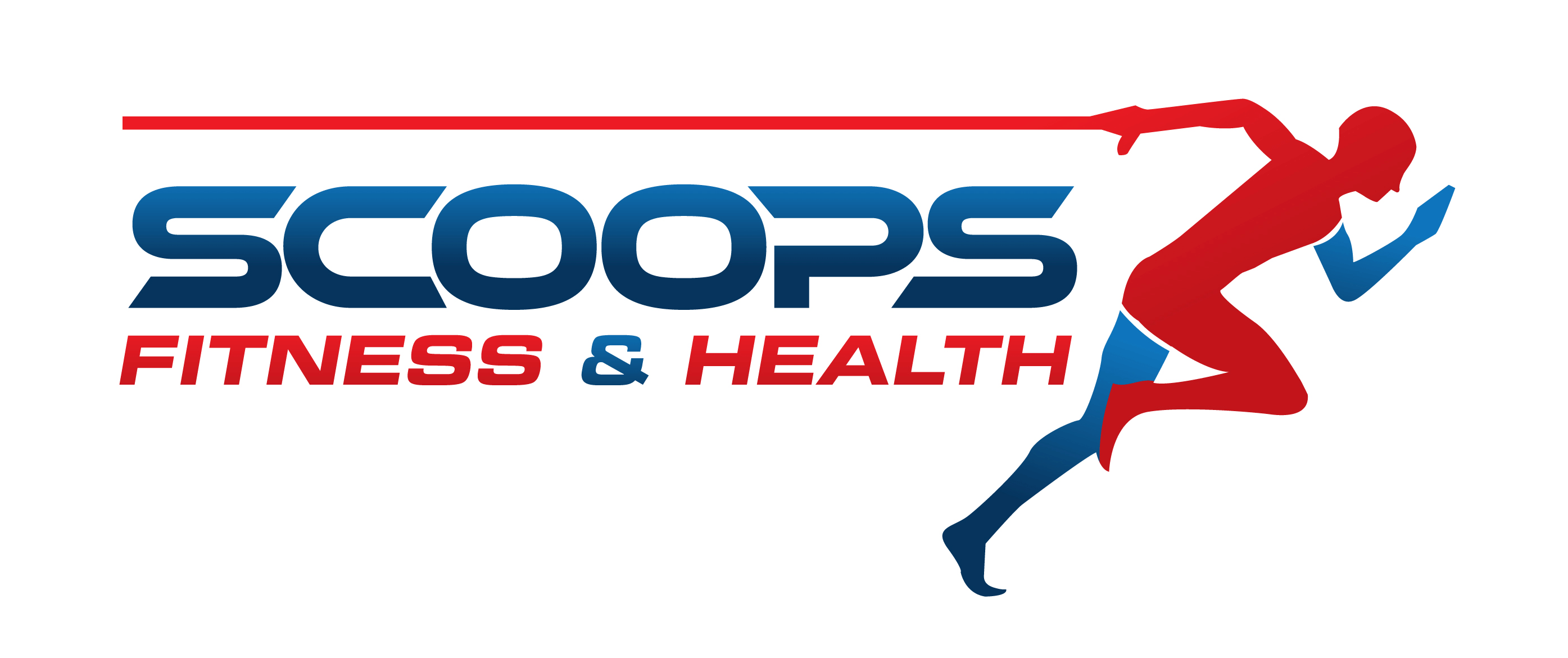 Strong. Healthy. Energetic. Motivated. Happy. Confident. The team at Scoops Fitness & Health is here to help you achieve your personal goals - whatever they may be. We share our knowledge with you and strive to make our training sessions fun. We want your session at Scoops to be the highlight of your day.
Sarah McHugh
"Failing to prepare is preparing to fail"
Specialties: Sports Specific Training – Football, Personal Training, Group Training, Training individuals affected by mental health issues. Has the ability to leave her keys in the studio every time she leaves
Sarah has a wide range of experience working in the fast growing fitness industry. In the early days she taught classes such as Pump, Spin and Boxing and worked gym floors. 17 years ago she moved into personal training, building her own business and supporting 100's of individuals, groups and teams to achieve their varied goals.
With a keen interest in mental health,Sarah also works as a Wellness, Fitness & Health Coach at a Substance Abuse facility. 4 years ago she decided to take the logical step to combine her passion for physical and mental health and support her growing business. Scoops Fitness & Health was born and she could not be happier!
Elise Jacques

"Reward for effort"
Specialties: Elise is our pilates guru and holds both pilates mat and barre group sessions. She will help you develop a strong core and long lean muscles and has an interesting way of helping you focus on your breathing during your session.
Elise started ballet at the age of 3 and by 13 was dancing full-time with The Australian Ballet School. By the age of 18 she had toured throughout Australia and performed in Europe.
She studied Pilates through her ballet training and now holds a Bachelor in Dance along with a Certificate III in Fitness. With strong backgrounds in Ballet and Fitness, Elise has used these to become a Pilates and Pilates Barre Instructor in Melbourne. Incorporating the strength of Pilates and the beauty of ballet, Elise has her own defined style that works on elongation of the body and improving posture. She looks forward to using her knowledge and skill to help clients achieve their personal goals.
Alenka Collis

"Everything in moderation. Even moderation"
Specialties: Variety is Alenka's speciality. From Zumba, to boxing, mums and bubs and more you won't be bored with Alenka as your trainer.
After moving from Europe to Australia, Alenka followed her passion and began working in the Australian fitness industry in 1999. Working with clients as individuals or small groups, Alenka enjoys offering a wide variety of fitness programs from boxing to strength training, mums and bubs, core work, Zumba and more. Alenka is also a qualified Metafit Bodyweight Coach
She loves to see her clients reach their goals and focuses not only on the physical work-out but also educating clients along the way. As a mum with two kids, Alenka loves to spend her free time outdoors, keeping active or just chilling out.
Nathan Clayton

"Positive things happen to positive people."
Specialties: Sports specific training, injury prevention and rehabilitation, weight training and boxing.
Nathan has a Certificate III in Fitness Instruction and a Certificate IV in Personal Training. Over the years, he has worked in a number of gyms and fitness centres and for the last 4 years has been Fitness Coach at Mt Eliza Football Club.
Nathan's main passions are bodyboarding, music, boxing and his 3 girls (wife Mel and two daughters Lana, 7, and Milla, 5).
​
Joining the Scoops team has him fired up again to help people achieve their goals, to learn something about boxing and to find out what's possible with a bit of hard work and dedication.
Now if only he had more time to sneak off and go surfing more often!!
Tania Alford

"With strength comes power."
Specialties: Pilates. If you've got an injury, or feel like your cardio is low, then Pilates is the best way to boost your strength and confidence. Tania's aim is to make you stronger. With strength comes power.
From an early age Tania played netball and basketball, training and playing 6 times a week. When the team sports took its toll on her body, the gym became a big part of Tania's life.
Combat, pump and running classes became her way of staying fit. During a stint of 10k and half marathon runs, Tania found Pilates.
Initially it was for stretching so she could run further for longer. And yes! Those things did happen, but she also found a strength that she never knew she had by practicing Pilates.
Pilates has become one of Tania's passions and she has made it a goal to spread the word that you don't need to thrash yourself to be strong. Slow, concentrated movements really do make a difference. Tania has been practicing Pilates for three years now and is excited to be a part of the Scoops team.
​